Split ends!!!! Seems like they are invincible and have to be amputated ......
But here are some natural and effective remedies that can fight against these split ends and even make your hair shine with moisture , as dry hair may be one reason behind your split ends .
Make a note of these remedies and see the difference for yourself
Avocado Pack :

Mash up the avocado and mix in the egg whites and olive oil. Whip until you obtain a creamy consistency like conditioner. Apply to your hair, cover with a shower cap and let sit for 45 minutes to an hour. Rinse thoroughly and wash hair with a mild, natural shampoo to get the mixture out but let the nutrients keep working
Papaya Pack:

Cut the papaya in half and scoop out the seeds, then use a knife to remove the skin. Mash it up with a fork and then mix in the yogurt, whipping it until you obtain a smooth consistency. Apply to hair like conditioner, and put on a shower cap and let it sit for 45 minutes to an hour. Rinse thoroughly
Olive Oil :

Of all the home remedies for split ends , olive oil was the most effective. It seems there is nothing that olive oil isn't good for. Olive oil to be most beneficial when heated and used as a deep conditioner. All you need to do is heat the olive oil in the microwave, and then massage it throughout your hair. Put a shower cap on, and let the olive oil work into your hair for at least half an hour. After it's fully soaked into your hair, carefully rinse the product away.
Dal or black lentil pack:

You need half cup of black dal (lentil) for this, mix it with a spoon full of fenugreek seeds, grind the both into a powder. Now add around half cup of curd into it and mix them all well. Apply it on your hair and leave for around two hours. Wash it off with a mild shampoo for best results.
Milk and Cream:

This is a tried and tested grandma's tip for split ends. All you need to do is take half a cup of milk, and mix in one spoon of cream. Blend and beat thoroughly, now apply this onto the scalp and hair tips. Let it be on for around 15 minutes and wash off normally.
Honey:

Honey basically nourishes the split ends. Take half cup of curd and mix it with a tablespoon of honey. Beat it well, and apply to the strands and tips of the hair. Leave it on for around 20 minutes, wash off as usual.
Almond -Egg Pack:

Take 1 egg yolk and a teaspoon of almond oil. Mix them well and apply it on the scalp and hair. After half an hour, wash your hair.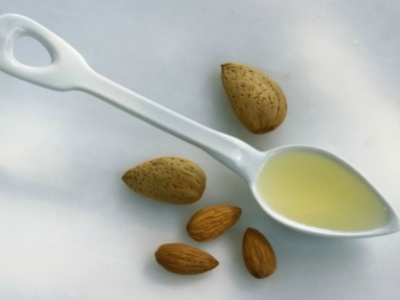 Avocado- mayo Pack

: Put a mask of mashed avocado or mayonnaise on wet hair. Allow it to stay for at least 15-30 minutes and wash it afterwards.
Castor Oil :

Take one teaspoon each of castor oil, mustard oil and olive oil. Mix them well and apply it on the scalp to the complete length of hair. For 30 minutes, massage the scalp and then, wrap the head with a hot towel. Thereafter, wash your hair and let them dry naturally.
Coconut Oil Massage

: Massage a 1/4 tsp. of coconut oil into split ends. Cover with plastic wrap or put on shower cap and leave overnight. wash and style as usual in the morning! If split ends/frizzes are particularly bad, warm up a bit of coconut oil and rub lightly over hair, leaving it in.
Trim Regularly:

Make a habit to trim your hair regularly. After every six weeks, you can trim your hair to avoid split ends.

After each workout or demanding exercise, wash your hair. This is because salt developed through perspiration erodes the hair.

Use regular conditioner after every hair bathe and deep conditioner, once a month.
Dry Hair ?????
Dryness at the end of your hair or dry scalp leads to split ends so follow some remedies to remove the dryness and induce moisture ........
Beat up on an Egg:

Separate the white of an egg from the yolk, and whip the white thoroughly. Then add 1 tablespoon of water to the yolk and blend until the mixture is creamy. Next, mix the white and yolk together. Wet your hair with warm water, remove the excess moisture, and apply the egg mixture to your scalp with your fingertips. Massage gently until the froth is worked into your scalp, and then rinse the hair with cool water. Keep applying the mixture until it is used up. Continue to rinse until all of the egg is washed away
Go for the Mayo

: Heat up one half cup of mayonnaise until it becomes an oily, white goo and apply to dry, unwashed hair. Cover your hair with a plastic bag and leave on for at least 15 minutes. Then, rinse and shampoo thoroughly.

Mix few drops of jojoba oil with your regular shampoo and conditioner for extra moisturizing and softness. You can even massage with it after or before shower.
Fruit Pack:

Mash banana and avocado together with a spoon of olive oil and apply the paste on your hair. This serves as an awesome conditioner.

Mix up a Tropical Treat:

Mash one over-ripe banana (the blacker, the better) with a mushy, rotten avocado. Massage this exotic puree into your hair and leave on for at least 15 minutes before washing out…in the kitchen sink!).
Beer :

Beer can give your dry hair a healthy sheen. Before you blow-dry or style, use a pump bottle to spray brew onto your hair. The beer will leave your hair shiny and sleek and its odor will disappear quickly.
Egg Pack:

1 egg, 3 tablespoons of olive oil, 1 tablespoon of honey. Mix and massage into damp hair. Put on hair cap for about half and hour and then wash it all out with a good shampoo that contains no alcohol or sulfate.
In addition to the above mentioned remedies try
*Drink 5 litres of water daily or atleast 2.5 litres per day
* Eat healthy and balanced diet
* Exercise regularly
* Try not to use straighteners/curling irons. (If you do, always use a heat protective spray.)
* Only use natural hair products which are free from sulphates, parabens and alcohols.
* Use a deep conditioner or hair mask at least once a week.
* Don't wash your hair more than 3-4 times a week, as it really dries your hair out.